shelly

Add shelly as a friend

shelly will be notified and will have to accept this friendship request, to view updates from shelly and their ratings you must follow them.

Remove shelly as a friend



About me
I am 19. A freshman at college in NYC. Undecided major for now. Maybe sociology, biology, or both. Aspire to be a doctor. Also love traveling. I am conscious of human rights, especially womyn's rights worldwide, not just in the United States. I love to read a good book whose story can change my life for the better. I feel that the book 'WOMYN' has achieved this. The book has changed my life in a great way. I love the book.
Occupation: college student
Single
About my collections
The book, 'Womyn', is excellent. I enjoyed it very much. I highly recommend it to other womyn out there. Please read it!
Lists
Favorite books
(1 item)
Book list by shelly
Last updated 9 years, 5 months ago
Recent reviews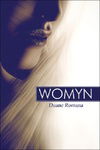 Posted : 9 years, 5 months ago on 30 December 2008 01:37 (A review of
womyn
)
The book, 'Womyn', is excellent. The story relates how woman evolves into a more powerful independent womyn, after being victimized by the character 'Man'. I like the way the author uses simple universal names for the two main protagonists in the story: simply 'womyn' formerly 'woman', and 'man'. This aspect of the book caught my attention right away and made me read further. The story is universal, which is another very appealing element to the book: anybody can relate to this story regardless of gender, race, religion, or creed. The story talks about the entire human race. Face it: gender issues are not even close to being resolved. We are still at the tip of the iceberg, while the unresolved issues represent the gigantic iceberg still underneath the waters of human consciousness. I feel that's what the book 'Womyn' made me think about gender issues and womyn's rights. It is just the tip of the iceberg. We still have alot of work to do, with many steps along the way to solutions. The first step? Read this book!

0 comments,
Reply to this entry
Books
DVDs
Comments